I ordered a marble table top from this website. The product was delivered in its best state with proper packaging. I was very satisfied after seeing the product as it was the same as one shown in the website. The designing and material used was better compared to the images shown in the website which I did not expect. I am very happy to receive the product and Good Luck Gokraftly.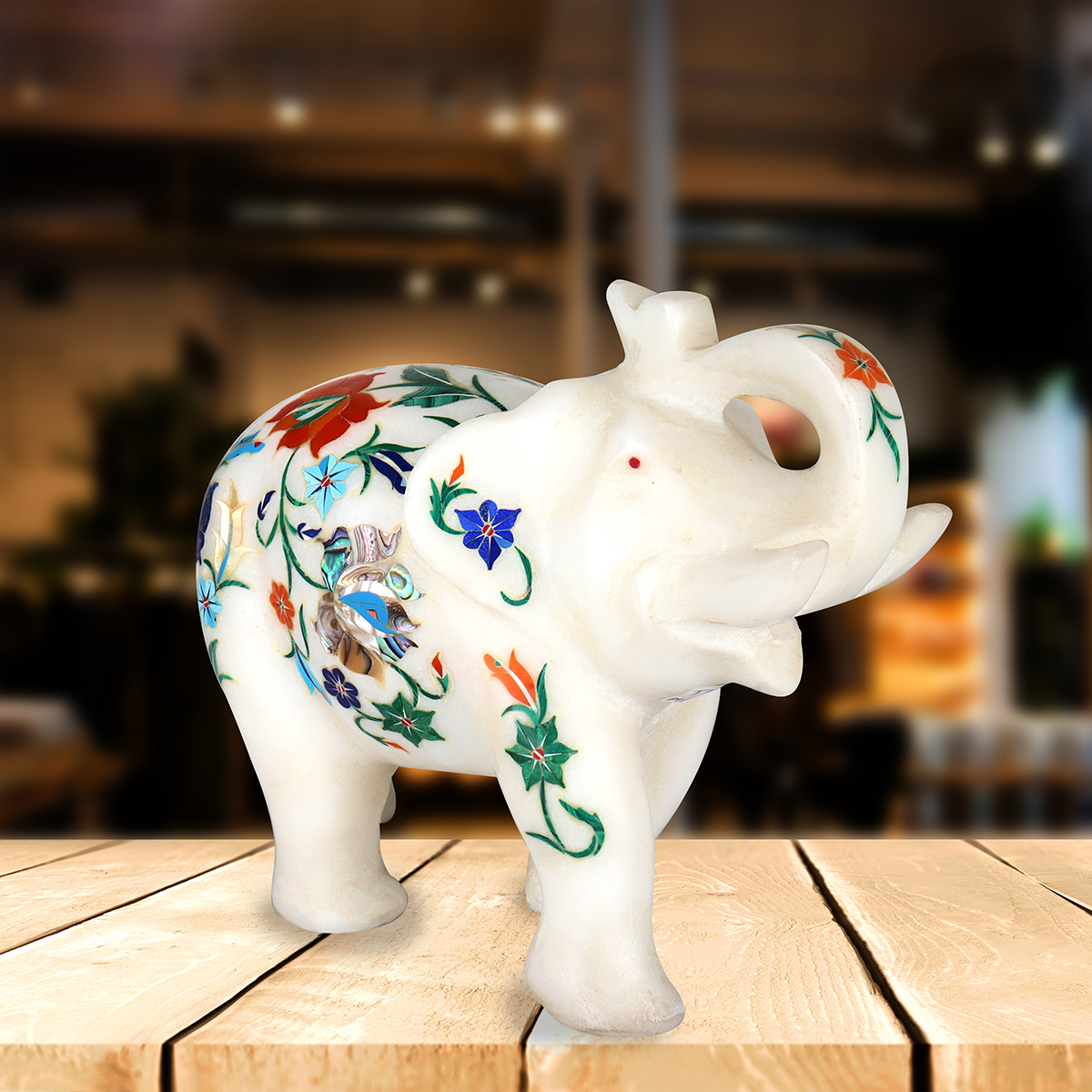 Searching for some good handicraft products online i came up with this website and took a chance to buy some products from here. Living in Canada i was unsure of the delivery but still ordered an Embroidery panel. It took around 10-12 days to deliver the product, and i was extremely content at heart to receive the parcel. The packaging was safe and better as compared to other ecommerce sites. The embroidery pannel was already framed, Insured and delivered without any damage. Kudos to this site for making such incredible products, delivering them on time and packing it utterly with care. Really happy with the service!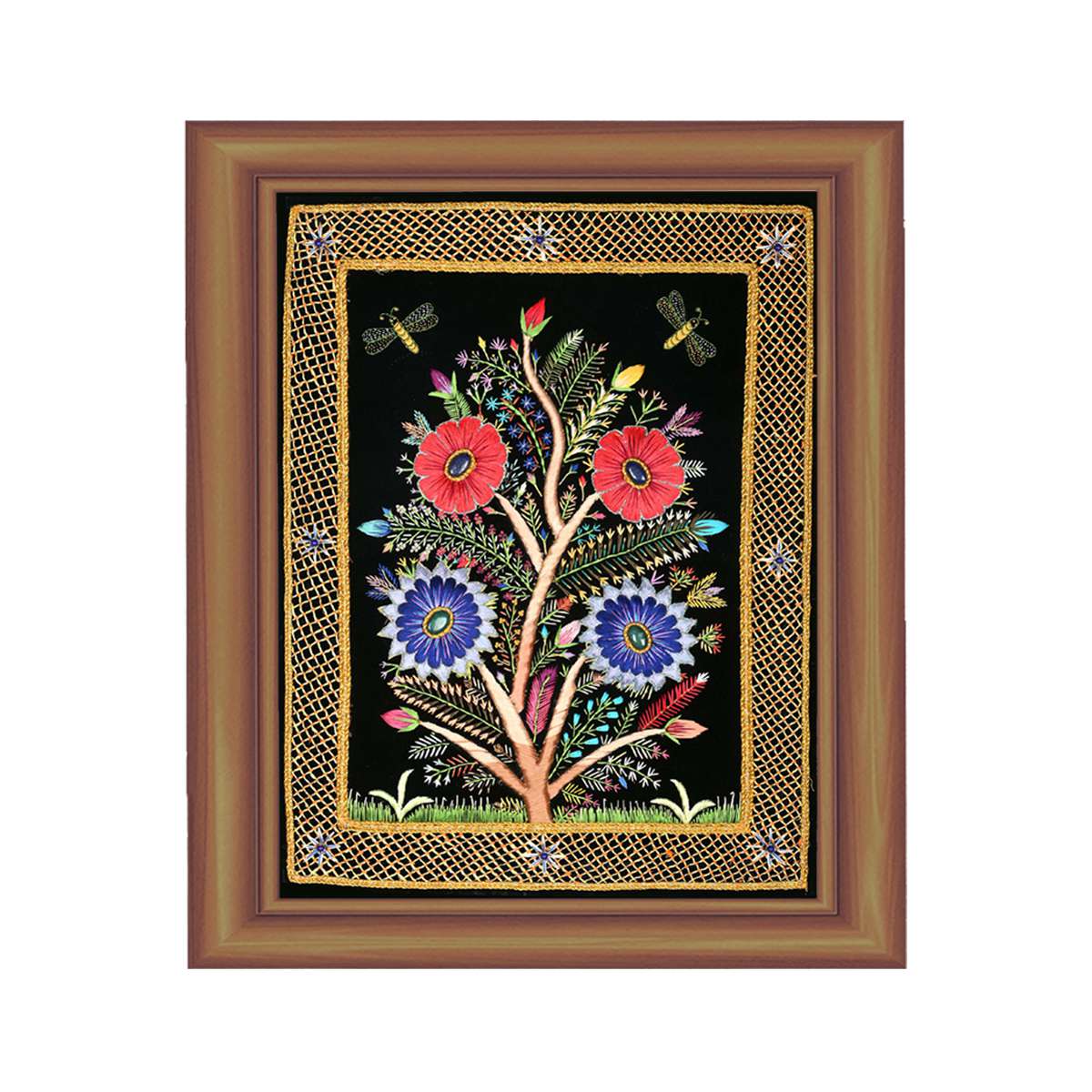 It is not the first time that I am ordering products from here. This time i've ordered a marble box which was delivered exactly in 7 days. Living in Bangalore, I did not expect it to be delivered so soon but was really surprised by the fast services of this website. The travelling charges were included in the product, yet it was worth buying. I've kept it in my living room to keep all my jewellery and indeed, the product is so beautiful and it has giving an artistry look to my room.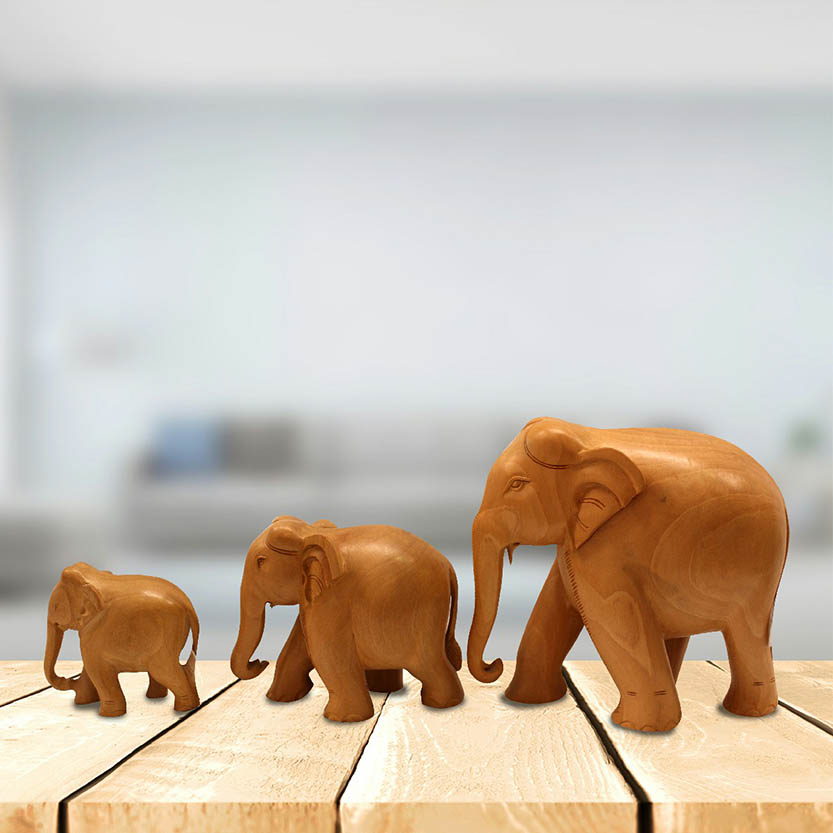 Ordered a wooden Budha for my and it has new house from this website the product is actually handmade and unique. It impresses every visitor that comes to my home as it enhances the beauty of my drawing room. Perfectly designed and the type of wood used is foolproof. The product is worth buying and worth appreciating. Will definitely buy more products from this website.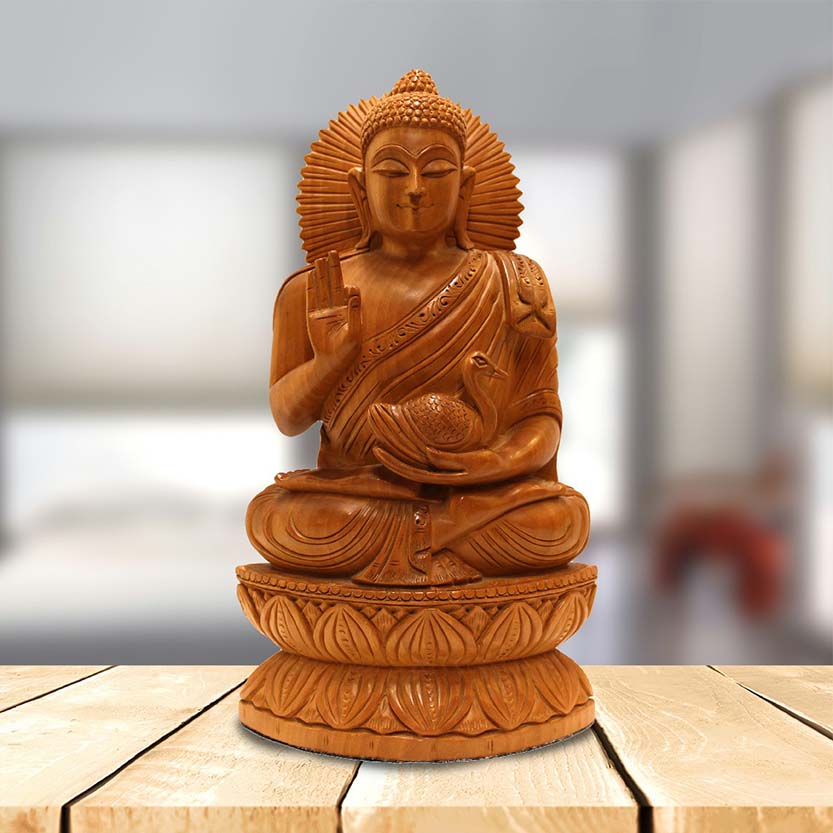 Great products at this site. Extremely happy with the on time delivery. I ordered 3 different pieces of marble elephants and every piece was amazing in its own way. The artifacts just graced my drawing room, and I wish to buy more products from here. You might find little color differences in the stones but I guess it is because they are natural.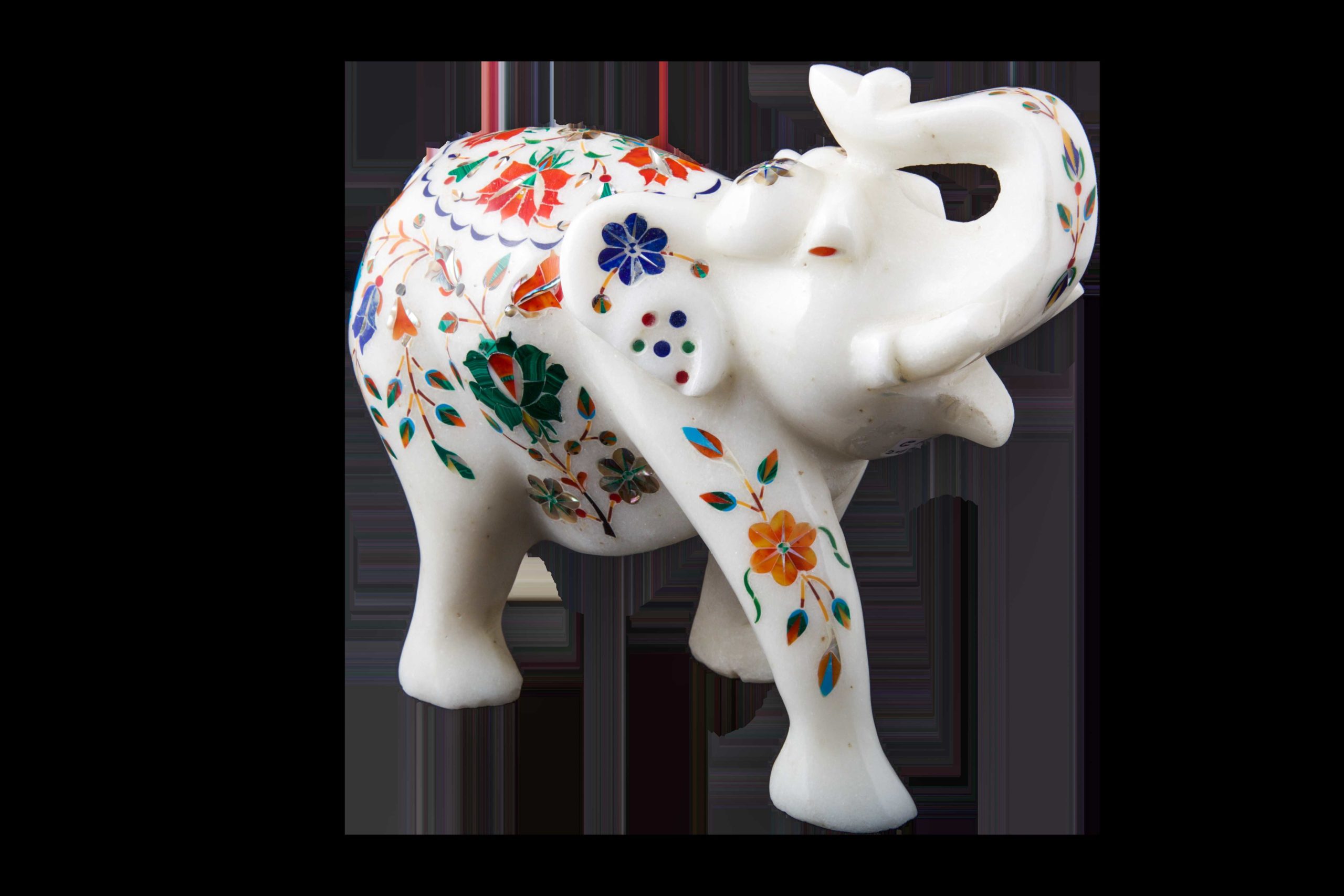 I ordered a wooden Lord Krishna sculpture for my house. I live in Mumbai and was worried about the damage of product due to long distance. I received the product on the 9th day after I placed the order and was overjoyed looking at the parcel. The best part was the product was insured and that the delivery charges were included yet it did not cost much and the product is genuinely worth it.
To be honest, this was the best handmade precious gift I could find sitting in Toronto,Canada. Extra charges were included for delivering overseas, the product I got was marvellous. The marble box was extremely gorgeous. It has enough space to keep a lot of jewellery in it. What is better than gifting an aesthetic jewellery box to your wife on our anniversary. So I started searching for the most elegant jewellery box and ordered a marble box from here. The best part was my wife liked it a lot Phew ! haha
I ordered a marble table top from Gokraftly. Exclusive, elegant and giving a glimpse of the Mughal period. The product is exactly what I wanted for my office. It came fully covered in a wooden box which left no room for the damage. Thankyou gokraflty for this incredible product and cheers to your commitment in work!
I was going through this website and was awestruck by the variety of products here for sale. Thanks for providing the services even in Australia. I ordered an embroidery panel which is a 24*36 board. Quite large a wall hanging made up of zardozi embroidery yet I was amazed by the packing of the product. It was completely framed, finalised and then sent for delivery. The wall hanging is adorning my drawing room with its presence. Keep Rocking!
I ordered a marble coaster set as I wanted to gift them to my friend in Mumbai. It is a festive season in Maharashtra(India) yet, the delivery was on time. The moment my friend got the package she was overjoyed by the beauty. Fully satisfied with the product.
I got a marble table top from here and honestly speaking this is far more better site to sell handicraft items than any other I have encountered. Fine quality of marble used, the designing is perfect aswell. Delivering it abroad must be a tedious task but hats off to this site as it was still done without any delay here in New York, USA. Also, I received the parcel in a good condition. There was'nt any damage to the artifact and it looked amazing. Also the distinct feature of the marble that is illuminates in the dark is one of the aspects why I ordered this. This site delivers exactly what it promises, and does not sugar coat any thing extra.
Happy with the service of this website which is equally good than other commercial sites like amazon and etsy. The product is so good that it has literally lit up the whole atmosphere. Indeed, very promising and amazing service conveyed by the website.
I've been ordering many products from here and this time I ordered an embroidery panel. The shipping charges were included but as i saw the product it was worth every penny I had spent. The product was exceedingly beautiful. It gave a royal look to my bedroom. It was delivered in time, and the packing was really good. The panel came framed already, so I did not have to spend more money on its framing. Really satisfied with the product. This site always leaves me amazed by the quick services and quality of the product.
– Angela A happy customer.
Awesome product. Ordered a marble elephant and was very happy to experience such a fast delivery. Within 14 days i received the parcel and to my amazement the delicate marble artifact was intact because of the packaging. It came enclosed in a wooden box, keeping the product safe. I am fully satisfied with the product and the quality of it. The stones used in them are original which adds up to the beauty of the elephants. Undoubtedly, the best handicraft product i have received so far.
I was searching for an aesthetic box to keep regular items of my house and ordered a marble box from gokraftly. I was unsure of the timely delivery here in Delhi, but to my amazement I received the parcel on time. It was a beautiful marble box spacious enough to keep my wallet, house keys and various other things. The marble used is flawless and the designed imprinted on it adds to its beauty. A very beautiful product, indeed. Thanks for delivering it without any damage and cheers to the services provided by you. Wish to continue shopping with you.